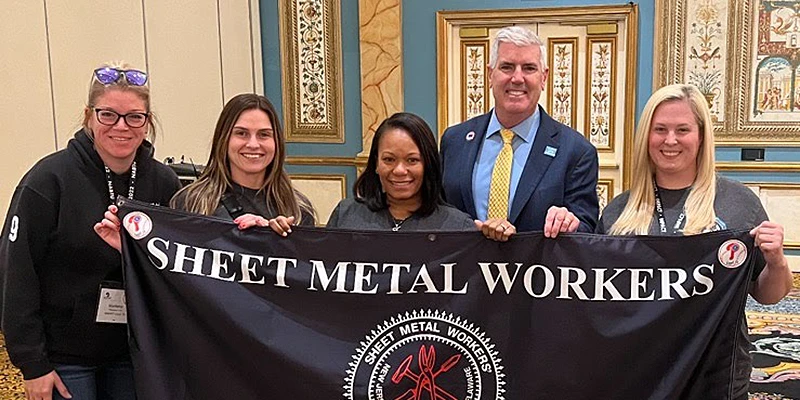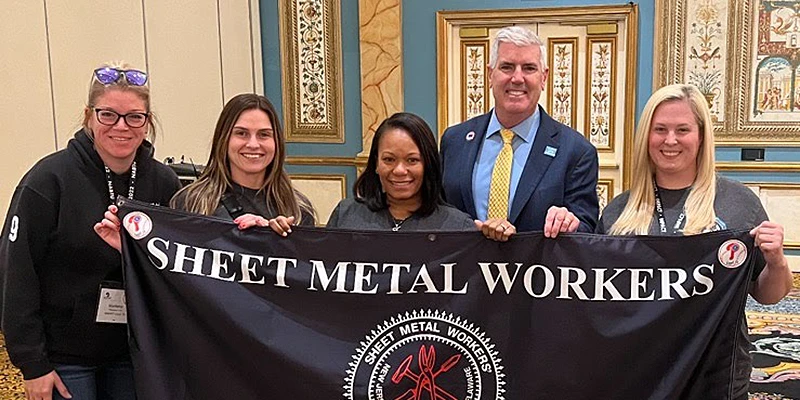 During Women's History Month this year, Local 19 member and sheet metal worker Natasha Scott received an award from the City of Philadelphia. City councilmember Katherine Gilmore Richardson awards this honor annually to women in the trades who she hopes to recognize and encourage to continue their work in a male-dominated industry.
This year, the award ceremony, Women's History Month Celebration: Honoring Women in the Trades, was held in Center City Philadelphia, where Natasha and two other tradeswomen received the award surrounded by family and friends. 
As one of the longest-standing, active female members in our union, Natasha has always been very involved with Local 19. She currently serves as the President of Sisters in Solidarity, Local 19's Women's Committee. 
Since February 2023, the committee has fundraised over $6,000 through its efforts. Natasha's goal is to send every woman at Local 19 to the NABTU Women's Conference this year. 
To join Sisters in Solidarity, please contact Natasha Scott at (215) 588-0728. 
The Local 19 Women's Committee meetings are held on the first Monday of the month at 6:00 PM, right before the full union meeting.
View our calendar of upcoming meetings at https://www.SmartLU19.org/Members/Calendar/.