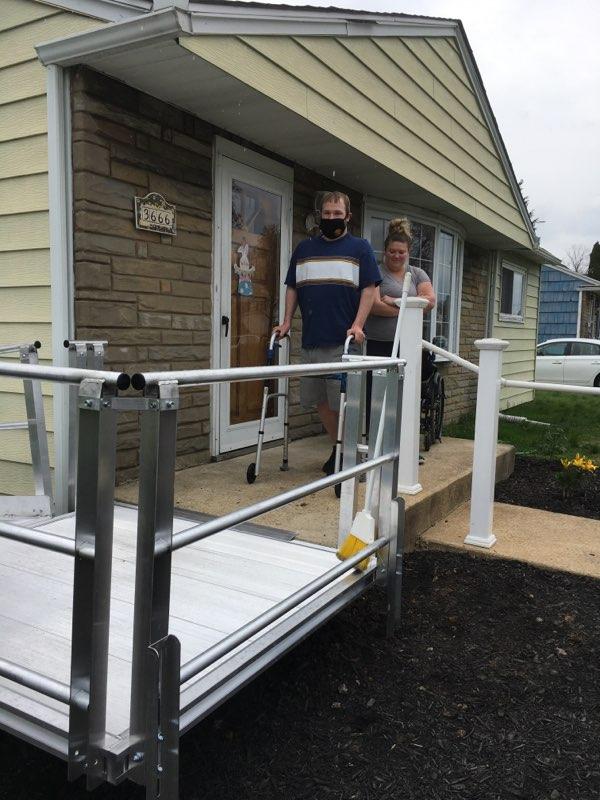 A New Ramp for a Member in Need
In an instant, Steve Spatocco's entire world changed. The Local 19 second-year apprentice went from being an active, fit young tradesman to suffering a spinal cord injury that left him paralyzed from the neck down.
Steve's Local 19 brothers and sisters have rallied to help since his August 2019 accident. His union-backed health benefits have provided the financial security and support necessary to allow him to concentrate on his ongoing recovery, and our members have been dedicated to using our time and skills to help at every step of his recovery. 
In early 2021, the union designed and installed a ramp at Steve's house to help him get in and out easier. Training Coordinator Joe Frick came out and sketched the design, and Local 19 apprentices volunteered to assemble it.   
"It was a fun time for me, too – I sat out with the apprentices while they did it," Steve said of the ramp. "Knowing they have my back, no matter what, is crazy."
Before the ramp, Steve's mom or girlfriend would have to lift his wheelchair up the steps of the house. Now, Steve has a ramp crafted by his union family to roll inside, making the process much easier for him and his family.
Steve now does outpatient occupational and physical therapy multiple times a week. With hard work, he's now able to stand, take limited steps, and raise items above his head. 
"Physical therapy definitely helps things come back. All those visits help," Steve said. "Without my union insurance, I don't think I would've gotten halfway to where I am now." 
In his free time, Steve is dabbling in AutoCAD, attending union meetings, and aiming to get his driver's license by the end of the year. His family will also be hosting a benefit for him right at the Local 19 union hall in October.
"(It) takes a weight off your shoulders – financially, emotionally," Steve said of the support he's gotten from his union and his fellow Local 19 members. "All I have to focus on is continuing to get better…they have everything else taken care of."

A GoFundMe page exists to raise money to help Steve with his recovery.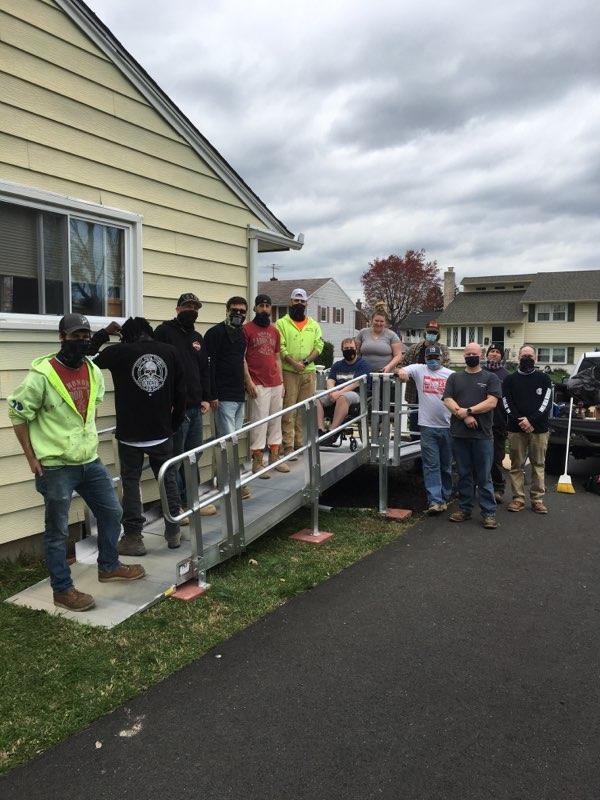 Some of the apprentices who helped install the ramp.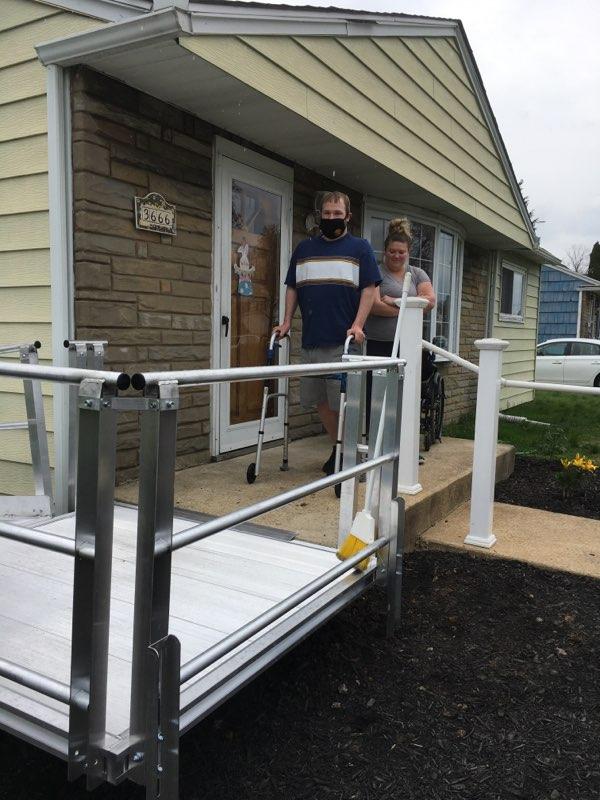 Steve said he was glad to spend time with the apprentices setting up the ramp.